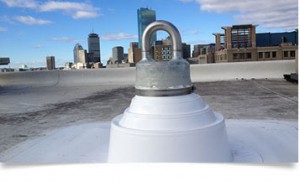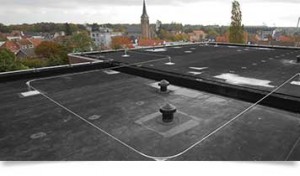 Codes and Regulations That Affect Suspended Access
We appreciate the opportunity to supply this information and look forward to helping you with your future safety projects. There may be additional codes and regulations that apply to your facility.
ANSI IWCA I-14.1-2001 Standard For Window Cleaning Safety Published October 2001
| | |
| --- | --- |
| 1.6.2 | Building owners and/or their operating agents shall provide to window cleaning contractors (certain) assurances: Installation or structure has been inspected, tested and maintained. |
| 3.9 | Building owners and window cleaning contractors shall not allow suspended work to be performed unless it has been determined that the building has provided, identified and certified anchorages. |
| 4.1.1 | All buildings where window cleaning is performed employing suspended equipment shall be equipped with roof anchorages or other approved devices that will provide for safe use of the equipment in conformance with the provisions of this standard. |
| 5.7.17.3 | Portable support devices shall be tied-back to a certified anchorage on the building. |
| 5.7.6 | Operators of rope descent systems shall utilize and be safely secured to an independent fall arrest system. |
| 5.8.6 | Operators of a transportable suspended scaffold shall utilize and be safely secured to an independent fall arrest system. |
| 13.2.2 | An anchorage used for a personal fall arrest system shall be independent from the anchorage used for the suspension system. Fall arrest anchorages shall be provided by the building owner. |
| 13.3 | Building owners shall provide anchorages conforming to sections 9 and 17 of this standard. |
| 14.6.1 | When a rope descent system is used for window cleaning, building owners shall provide anchorages. |
OSHA Regulations That Affect Your Property
| | |
| --- | --- |
| 1910.66(f)(3)(ii)(C) | Each transportable outrigger shall be secured with a tie-down to a verified anchorage on the building during the entire period of its use. |
| 1926.451(d)(3)(ix) | Tiebacks shall be secured to a structurally sound anchorage on the building or structure. |
| 1915.159(a)(8) | Anchorages used for attachment of personal fall arrest equipment shall be independent of any anchorage being used to support or suspend platforms. |
| 1915.159(a)(9) | Anchorages shall be capable of supporting at least 5,000 pounds (22.2 Kn) per employee attached. |
If at any time you would like to have one of our fall protection experts visit your site for a free no obligation consultation, please do not hesitate to call. We can also provide an expert guest speaker to explain to your group or organization these sometimes confusing codes and regulations and how they could affect your bottom line in the event of an accident. We can be reached at our corporate offices, 800-371-8221, or your local American Anchor office listed on our contact page.